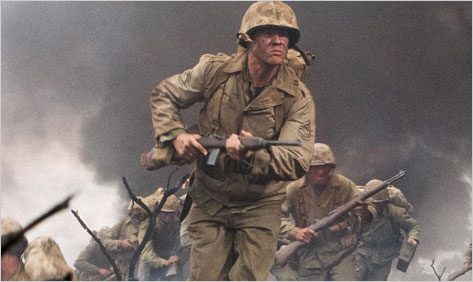 Hugh Ambrose is the son and collaborator of noted historian (and Mississippi resident) Stephen Ambrose. Before Stephen died, he asked his son to complete this book on World War II in the Pacific. Stephen wrote extensively on the European war, but felt that the Pacific theater was slighted in popular War history. He wanted to correct that.
The Pacific
is the book tie-in to the HBO miniseries. Even if you have seen the miniseries, the book goes into more historical depth and includes additional characters which bring great richness to the popular understanding of the war in the Pacific.
Hugh is every bit as interesting a writer as his father. I recommend this book highly to anyone wanting to see the human side of the Pacific theater of WW II.